Fred Reikowsky, LPBC, Legacy Principal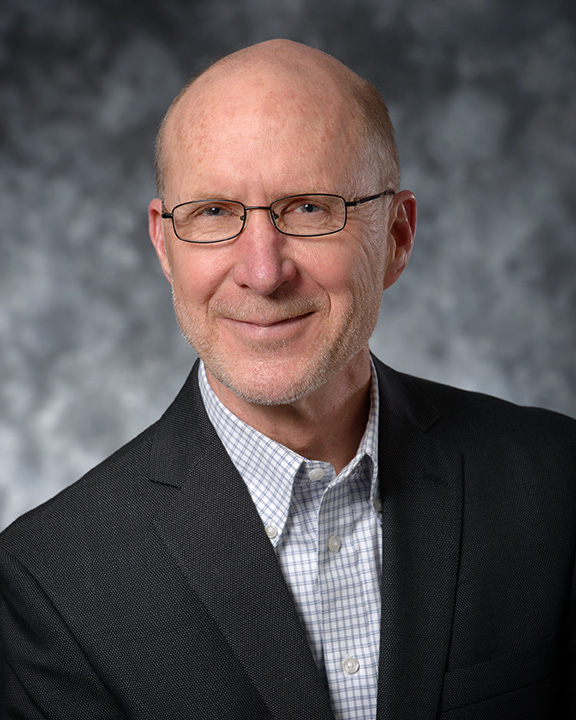 Fred is a Certified Professional Business Coach with the Professional Business Coaches Alliance (PBCA), and owner of Legacy Business Leaders LLC. His has 33 years' experience as a small business owner in new home construction and design-build remodeling and renovation, coupled with 6 years of non-profit leadership in the Middle East, make him one of the only full-service business coaches in the United States who understands the construction process and effectively addresses the full spectrum of unique challenges faced by business owners in the construction industry.
Fred was a long-time board member and is past president of the Stark County National Association of the Remodeling Industry (NARI). He was a NARI Certified Remodeler, and NARI 'Certified Remodeler' business trainer, as well as a past (and current) member of the National Home Builders Association and the National Kitchen and Bath Association.
Fred's post-builder career includes US Director of Impact Middle East, developing and training leaders and small business owners in Egypt, Jordan, and Northern Iraq.  He has also served as volunteer "Entrepreneur in Residence" with the Small Business Development Center at Kent State University, Stark County, helping entrepreneurs to organize and launch new business initiatives.
Fred was presented with the 2014 award for "Central Region Business Coach of the Year" by the Professional Business Coaches Alliance (PBCA) – North America's premier alliance of independent business coaches. PBCA president, Jon Denney said, "Fred is a leader among leaders in the PBCA and is highly respected among his colleagues throughout the United States and Canada. He was well-deserving of this significant honor."
Working internationally, Fred's vision is to see small business owners flourish on the bottom line, excel in the quality of their lives, and become agents of positive influence in their communities. He and his wife Barb live in Bolivar, Ohio and are the parents of five grown children.
Byron Skaggs, MDiv, CPBC, Legacy Strategic Partner Coach
Byron works with successful business owners, leaders and executives facing new opportunities or simply feeling stuck. He is a Certified Professional Business Coach (PBCA) and an entrepreneurial minded individual with over 25 years professional and executive management experience spanning business, education, and non-profit sectors.
Byron co-founded and operated a US-based corporation and facilitated a successful sale and transition to new operators. While in Egypt, he initiated a consulting project resulting in his creating and launching an advancement office for a prestigious private international school that serves clients including the US Embassy and other embassies, USAID, United Nations, Coca-Cola International, and many other trans-national organizations. He served as a consultant for marketing and communications projects in the MENA (Middle-East/North Africa) region and business consultant to several small-to-medium enterprises in Egypt, the UK, European Union and the United States.
Byron is passionate about coaching decision makers, providing inter-cultural leadership training, exploring social entrepreneurship and using his networking ability to engage people, grow business and to help others better their world. He gives his time to coach numerous boards of local, regional and international non-profit organizations, charitable foundations and religious institutions from start-up to restructuring and resource development.
Born in Seattle, WA, Byron moved to Cairo, Egypt as a child. This blending of worlds and languages created a unique ability to successfully navigate various global environments and a deep understanding of intercultural dynamics. He and his wife, Dr. Jennifer Skaggs, are parents of two children attending university.
Matt Kitchen, M.Ed., Legacy Strategic Associate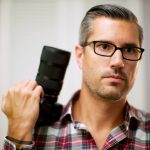 Matt loves to capture and tell stories.  Using video and still images, he captures the unique stories that every business tells through its products and services, and showcases them in an engaging and dynamic way.  He then helps businesses leverage these stories in social media to build brand awareness, increase sales, and engage the target audience.  His clientele includes a broad spectrum of businesses from large multi-million dollar corporations to smaller independent owners.
Matt honed his craft of making the mundane interesting while working in the proving ground of education, convincing middle school students (the harshest of all critics) that math is actually fun to learn.  He developed a knack for finding the creative and compelling stories around what people are doing everyday, developing a fresh perspective to accentuate the aspects of business that intrigue and engage the buying public.  Where many business owners fail to see this point of engagement clearly, Matt captures compelling beauty behind the brand and makes it come to life in a way that connects.
Matt is passionate about finding the stories your business is telling and helping to showcase them to an audience that is waiting to watch and engage.
The Legacy non-negotiable core values: Excellence, Servant Leadership, Perseverance, Patience