---
Book of the Month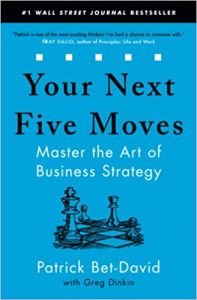 Six business books you should read in 2023:
Mindset – The New Psychology of Success by Carol Dweck: People with a fixed mindset—those who believe that abilities are fixed—are less likely to flourish than those with a growth mindset—those who believe that abilities can be developed.
Your Next Five Moves – Master the Art of Business Strategy by Patrick Bet-David: Both successful entrepreneurs and chess grandmasters have the vision to look at the pieces in front of them and anticipate their next five moves.
The One Thing – The Surprisingly Simple Truth Behind Extraordinary Results by Gary Keller: How singular focus accelerates results.
Multipliers – How the Best Leaders Make Everyone Smarter by Liz Wiseman: On the other side of the spectrum are leaders who use their intelligence to amplify the smarts and capabilities of the people around them. When these leaders walk into a room, light bulbs go off over people's heads; ideas flow and problems get solved.
The Toyota Way to Lean Leadership by Jeffrey Liker and Gary Convis: Learn how executives and senior managers get employees to refocus their efforts from simply performing their daily responsibilities to continuously improving in collaboration across the entire organization.
The Frictionless Organization – Deliver Great Customer Experiences with Less Effort by Bill Price and David Jaffe: The approach provides a radically different way for any organization to focus on the customer experience. It explains how to look at all customer interactions as potential opportunities for improvement.