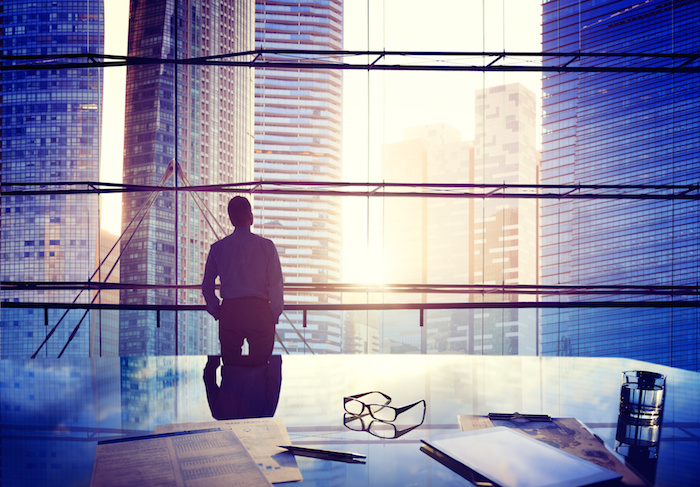 It goes without saying; these are unique and unprecedented times like none of us has lived through before.  The economic crisis of 2008-09 did massive damage for a large segment of the population, but the COVID-19 crisis exempts no one.  We are all in it and all being impacted in some way.  It has become our new normal, for now, and one that will likely not be forgotten or put completely behind us for some time, if ever.
For business owners, it is a test of character and leadership; we find out a lot about people, and ourselves, in a crisis.  Who are we?  What are we really made of?  Who belongs on the team and who does not?  Character flaws and weaknesses emerge when stress levels go up and complex problems pose a threat to things we've come to rely on and take comfort in.
Succeeding in business is like that though.  Threats come and go; some bigger and more complex than others, like those we are going through now.  These cycles are a crucible where leaders are sifted and refined.  It is where true growth takes place – when the way forward is anything but clear and many of our worst fears appear to be real possibilities: when the things we value the most hang in the balance and the future is in jeopardy.
But, proven leaders turn reactions into responses.  They choose to act selflessly ahead of crises and learn to practice a sixth sense of discernment, regardless of the fears or doubt that would otherwise hold them back.  Surviving an economic storm is leadership in action.  It is taking people somewhere on purpose, and building for the future.  Storms come after all, and we can't control them – but we can prepare for them.
What can you control?
While some of you have purposefully prepared for the current storm – some have not, and are now suffering the consequences.  Others may have thought some about preparing but procrastinated or delayed for one reason or the other – all of which seem inexcusable right about now.  Success, as it turns out, can breed complacency.  But regardless of your current state of affairs, it is a season of reflection and growth; one to be captured and capitalized upon as we look toward the next season of "normal", whatever that turns out to be.
What matters most is what you choose to do right now.  This is an ideal time to explode your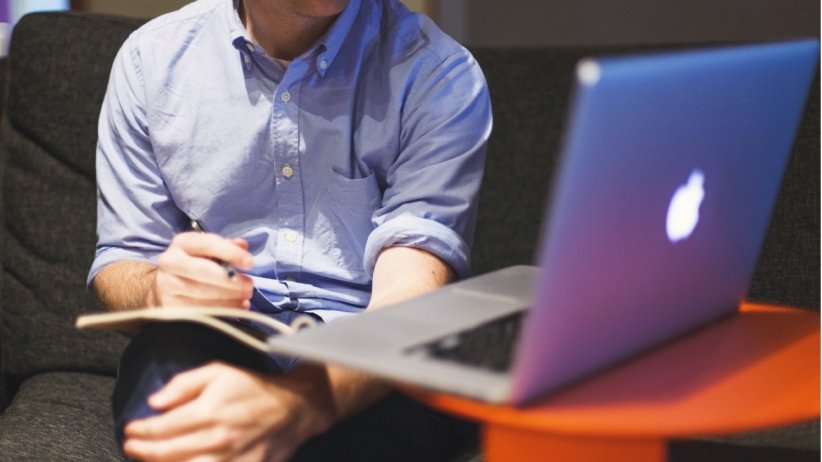 cultural biases (norms, assumptions, traditions) opposing change, learn who your independent thinkers are and build for the future.  Easier said than done?  Maybe, but what does that matter?  We don't choose circumstances.  They choose us.
There would be no need for leadership of any kind if there were never any challenges.  Leaders act in response to them; they leverage the very conditions that threaten others, always skating toward where the puck is going, not where it has been (ala Wayne Gretzky).
A Bias Toward Action!
With a strong bias toward action, they instinctively gravitate toward four uncommon behaviors: assess, posses, test and transcend the status-quo, with a cultivated unrest and creative dissatisfaction for anything less than success.  It is a response that is developed through many trials, large and small, over the course of a leadership career.
In their book Agile Engagement, Santiago Jaramillo and Todd Richardson point out that "At its (creativity's) core, we are inhibited by fear; fear of failing, of looking foolish, or of having nothing worthwhile to contribute.  …a huge part of creating is just getting out of our own way, and that is a discipline."   Creativity, in their words, is "applied imagination", and it takes practice!
Leaders upset the status-quo before it becomes so.  Change is never an option but a constant companion that ultimately defines the way forward, storms not excepted.  That is the crossroad that many of you have reached right now.  An uncertain future, with no clear answers to your questions – perhaps some financial distress – best laid plans lying in flames or on a crash course; and it doesn't feel very good.
For Such a Time as This –
Ironically, that is exactly the place where, historically, some of the greatest leaders like Abraham Lincoln, Theodore Roosevelt, Florence Nightingale, Winston Churchill, Martin Luther King, George Washington, the Apostle Paul, to name a few, rose to prominence, with no real desire to do so.  They found themselves neck deep in unique and trying challenges that called for action, allowing no room for retreat or hesitation.
They all had an inner drive that many of you possess.  That drive is what ultimately spurred them on with steadfast resolve in spite of overwhelming odds, challenges and the specter of failure – the constant companion it seems, of all real lasting success.
Change for such leaders becomes THE cultural norm that drives out complacency and inspires others to see beyond perceived boundaries and roadblocks.
Consider these four actions in response to an economic storm:
Assess
It takes discipline to stop and carefully study a stressful situation when everything seems to be shouting "Do something quickly!"  To make the best long-term decisions, first requires knowing everything there is to know about what is going on.
Where are we right now?  Where do we need to be (break-even revenue or available cash)?  What are our Core Capabilities and how can we leverage them to create alternate revenue streams?  What are our constraints or limiting factors?  How can we pivot and overcome them?
Make a list of your answers and take them to your team for feedback and suggestions.  It's often surprising how insight like this can change the whole picture and instantly relieve stress!
Possess:
Take ownership of the current reality.  Problems don't solve themselves and we cannot wish them away.  Jim Collins illustrated this principle in Good to Great with what he calls the Stockdale Paradox.  James Stockdale was the highest ranking US military officer imprisoned in the "Hanoi Hilton" prisoner of war camp during the Vietnam War – for 8 years!
With no guarantee or hope of release, tortured over 20 times, he paradoxically accepted, with discipline, his most brutal reality, while maintaining unwavering faith that he would prevail in the end.  Collins concluded from his interview with Stockdale that "You absolutely cannot make a series of good decisions without confronting the brutal facts". And "What separates people …is not the presence or absence of difficulty, but how they deal with the inevitable difficulties of life."
Leaders must possess ownership of that principle along with a couple of additional key factors:
Numbers! Know them and own them. At the very least, know how to calculate your break even revenue and how to manage that number.  To download the Legacy GPScorecard tool, click here.
Creative Dissatisfaction! Practice the art of contempt for failure.
Test:
Find out what you don't know!  Network with people you don't know or have wanted to know.  It's an untapped resource and a wealth of insight that could absolutely be a game changer questions outnumber answers.  What about colleagues, customers and staff?  The intellectual capital of others is often yours for the taking if you will just ask!
Redemptive conversations happen via your customer database, social media posts, and reaching out to key connectors (people who know people) whether you know them or not.
Another great strategy is a catalytic business model.  Ask yourself "What would have to be true?" to develop a new revenue stream, or modify one that already exists.  Then systematically test it via market surveys or real-time experiments – simple but powerful leadership tactics that don't cost much and often lead to other great ideas or strategies.
Other examples:
Strategic partnerships / synergies: kitchen designers/remodelers, interior designers/builders, architects/commercial work, insurance agents-adjusters
Service contracts and home health checklists, Indoor air quality control or cleanup
Creative discounting, contests, giveaways etc.
Contingency contracts, delayed starts, deferred or reimbursed financing costs
Transcend:
Execute now – don't wait!  Survival is an action word.  Your future success will be a direct reflection of the actions you are taking today!  Get your team involved and set clear goals with action steps and deadlines.
Those who survive and thrive will be those who choose to lead with creative and constructive willpower, undaunted by the unknown.
A G Lafley noted in Playing to Win, that winning is never accidental, asking the provocative question that all of us need to ask in order to prevail: "Can you imagine winning without explicitly setting out to do so?"  Your success depends on what you do today!
If you need help, encouragement or support Legacy Business Leaders is here for you. Call anytime at 330.470.1300, or visit us on the web at www.Legacybizleaders.com. We would love to have the opportunity to be a part of your success story!
Wishing you the very best in life and business!
Fred Reikowsky
Legacy Business Leaders, LLC
Solutions for Business – Expect Results!