In the past, at least we had more options. Place an ad in the help-wanted section of the local newspaper and the phone would soon be ringing. Interview one or two people and with a little luck and intuition the hire usually happened fairly quickly – and with a pretty high percentage of success. Today the odds have shifted in favor of the job seekers, and the strain is being felt, not just in the search for good people, but in rising labor costs, job delays and shrinking profit margins.
Finding the solution begins with owning one guiding and irrefutable principle: good business is a function of good people. Leaders need to figure this thing out and come up with relevant solutions. That means brandishing new weapons of constructive dissatisfaction. Look at any company that is succeeding and you will always find a leader that has tackled complex problems head on and solved them. Change does not happen without relevant and compelling leadership! We have to learn how to adapt to living in a world of ongoing chaos and disrupt the status-quo. It's survival of the fittest demanding leaders prepared to do battle in the trenches of HR warfare. With all of that in mind, isn't it about time we made the recruiting, hiring and training of our people at least as important as every other aspect of our business?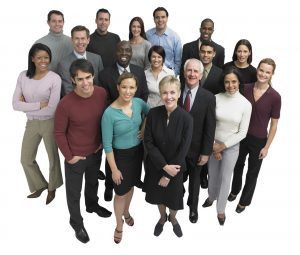 To stand out and stay ahead of the pack, leaders must address this roadblock at its root and not waste time, energy and money treating symptoms. Change won't wait, and following are three strategies that need to be acted upon to position your organization for long-term people success:
Create a culture that attracts and keeps the right people
People are people everywhere. Good people all want the same basic things. The Gallup Organization has found, through thousands of interviews with the most talented, devoted managers worldwide, that the essentials include things like affirmation, autonomy (the ability to do their best work without being micromanaged), and opportunities to grow personally and professionally . In spite of this invaluable insight, it seems change has been slow or nonexistent in many (if not most) of our organizations. If we know this about people, what's the mystery? Can it be so hard to deliver on what people need most?
In fact, changing or molding the culture of any organization is hard work – maybe the hardest work of leadership. But, it is work that must be done. We have to devote focused time to people development which does not just mean more training. As important as regular and ongoing training is to creating competitive advantage, developing good people and a healthy culture is the hard work of empathy, clarity, encouragement and accountability. Author Craig Groeschel captures this dilemma well noting that "Your culture is a combination of what you create and what you allow."
Empathy means putting ourselves in others' shoes, walking a mile with them while seeking to understand before being understood. Interestingly, being understood aligns perfectly with what Gallup learned about good people. Studies have shown that people generally value having a voice much more than having a vote.
Likewise with clarity; people deserve to know exactly what is expected of them, with no ambiguity or waffling. And regular encouragement aligns closely with the affirmation that Gallup found largely missing in their research results.
Healthy cultures don't happen in a vacuum. It takes devoted effort and selfless leadership to cultivate and maintain a great place to work. With the proper environment in place, including clear parameters for behavior and performance, the potential payoff is the distinction of being known as the company of choice that attracts and keeps great people.
Make recruiting a part of your DNA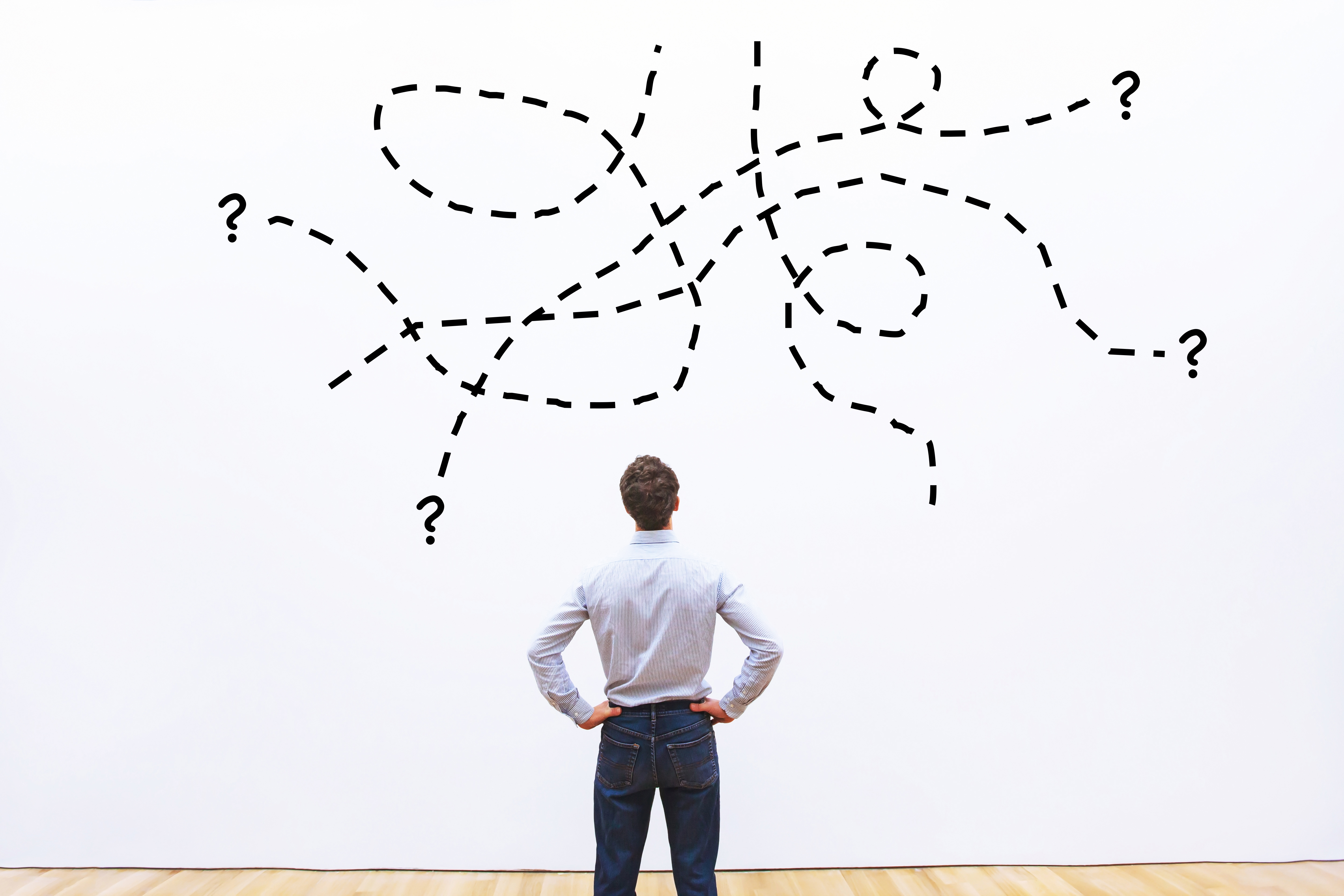 Recruiting good people needs to become as important as recruiting new customers. That may seem counterintuitive, but it's exactly how creative leaders will win this race, with disruptive thinking that challenges the status-quo and questions old traditions and cultural norms. If good business is a function of good people, do leaders really have any other choice?
Good people are out there. Finding them is harder but not impossible. Employers have to be looking in new places and more places – every day. Online venues like Indeed, Ziprecruiter and Facebook ads are good places to start, but they are just the beginning. Personal networks, trade associations, job fairs and social media channels have to be exploited regularly and aggressively.
Some employers are finding success via hiring and referral bonuses paid to staff and associates. Remember, with a healthy culture your current employees should be your best advocates. So reward them for referring prospects that become great coworkers! And don't be a cheapskate! Considering the cost to replace or ad a new employee, as well as a person's revenue producing potential, it may make great sense to pay at least $500 referral fee (or more) for a new hire that stays 90 days, plus another $500 if he / she stays at least 180 days. Remember too, armed with those kinds of metrics, your people are much more inclined to be mindful about supporting and encouraging new recruits so they will stay!
Finally, make it easy for prospective employees to find you and learn about you. Launch a "Join Our Team" web page with proper SEO and a simple, one-page application that can be completed and auto-emailed right from your site. And if you already feel overwhelmed reading this, delegate some or most of the responsibility to one of your most personable, outgoing employees. Whatever the strategy, you cannot afford to take your foot off the recruiting pedal.
Measure and Reward
In his landmark book Good to Great, author Jim Collins notes that "People are not your most important asset. The right people are." But once the right people are on board it is imperative that leaders not assume they are, or will continue to be, happy. As Gallup found out, leaders must aggressively work to stay engaged with their people, and that engagement cascades throughout the organization. One of the most effective tools I've seen work to achieve this is the simple practice of treating all people as leaders or potential leaders. It makes sense that doing so not only raises expectations, but displaces uncertainty with hope, and inherently uproots entrenched mediocrity. Good people love to be appreciated and do work that engages their best talent and creativity. In this scenario, people respond with an attitude of ownership and everyone wins.
Craig Groeschel again illustrates this idea saying "If you delegate tasks, you will raise up doers. If you delegate authority, you will raise up leaders." Give people the training and support they need, but be willing to let go and give them the leeway to go out and perform without your immediate oversight – as soon as you feel like they've demonstrated the ability to succeed, and not one minute later!
But, none of this can happen without the implementation of milestones and parameters that provide employees and employers with clear guidelines and continued motivation to grow and excel. Results-oriented job descriptions and employee handbooks must be balanced with clear, simple, achievable incentive plans – preferably self-funded incentive plans, that reward the behaviors and performance employers want. It can often work very well to combine at least a part of those rewards with the achievement of specific job milestones. Consider employing 30-60-90 day metrics with evaluations pre-scheduled meeting every 30 days. That creates an employee's road map to growth and yours to accountability! Combined with the two most necessary leadership characteristics, unconditional respect and steadfast resolve, this singular strategy can be life and business-changing over time.
And to place an exclamation mark on all of the above, make sure your Core-Four (values, vision, mission, goals) are clearly articulated and repeated regularly. That's direction. And without a clear way forward, good people can easily become demoralized and lose interest. Peter Senge, in his great work The Fifth Discipline, notes: "A shared vision is the first step in allowing… people to begin to work together". And author / speaker Simon Sinek confirms this principle observing that: "Average companies give their people something to work on. Innovative companies give their people something to work toward." That's collaboration!
There are solutions to this and every other industry challenge, but the question always lingers, how will you lead through it? Let's face it, leading people well is the hardest work we do. While often exhausting and frustrating, it will always be the hallmark of successful companies. Getting from where you are now to where you want to be is a process that requires one simple step at a time – not one giant leap for mankind. Stay the course – start with the first step and commit to never giving up.
If you need help, encouragement or support Legacy Business Leaders is here for you. Call anytime at 330.470.1300, or visit us on the web at www.Legacybizleaders.com. We would love to have the opportunity to be a part of your success story!
Wishing you the very best in life and business!
Fred Reikowsky
Legacy Business Leaders, LLC


Solutions for Business – Expect Results!