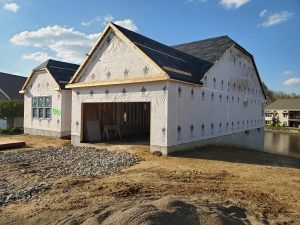 In his follow up to the well-known Mastering the Rockefeller Habits, Verne Harnish hit another homerun with Scaling Up – How a Few Companies Make it …And Why the Rest Don't.  Scaling Up, he notes, "is organized around the 4 Decisions a leader must address: People, Strategy, Execution, and Cash" to scale an organization to next-level revue and profit.  And no doubt, these "4 Decisions" are critical to success.  But having occupied the driver's seat of a construction company for 33 years, and worked with many builders since, the evidence for true, lasting growth seems to derive from something more virtuous than these very practical and necessary elements (more on the "4" in follow up blogs).
Taking Ownership of Your Mindset
What really drives successful outcomes over time?  What enables the growth that so few in our industry seem to master and sustain?  In a word, it is Mindset.  Carol Dweck, in her excellent and well-researched book by the same name found that the difference between success and failure relates to a person's growth or fixed mindset.  The fixed mindset, she notes, is the false belief that our intelligence and abilities define us and provoke us into self-promotion and self-reliance.
You may quickly see yourself in this picture; holding on too tightly, defending decisions, reluctant to ask for help, looking for people doing something wrong much more often than encouraging and/or congratulating people for doing things right.
The growth mindset, on the other hand "…is based on the belief that your basic qualities are things you can cultivate through your efforts, your strategies, and help from others.  The passion for stretching yourself and sticking to it, even (or especially) when it's not going well, is the hallmark of the growth mindset".  In other words, others cannot define who we are or, more importantly, who we will become.  We do all have choices where our mindset is concerned.
Learning How to Think
For a homebuilder or remodeler feeling overwhelmed with the daily weight of a growing business, the first and most important step must be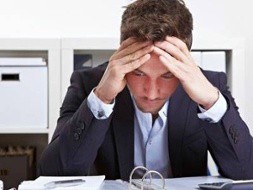 to address our mindset and learn to practice the skill of thinking globally.  This is perhaps the hardest work we face since it usually requires countercultural thinking and personal upheaval.  Looking in the mirror can be very painful.
I had to face this issue head on after too many false starts (i. e. failures) in the growth process.  It was just me learning how to get out of my own way and subordinate what I assumed about lasting business growth to the greater good of the people around me, and ultimately, the organization.  That is true learning, and learning never comes without a cost.
Getting Out of Our Own Way
Yes, People, Strategy, Execution, and Cash are crucial elements for growth, but without a growth mindset, lasting change and growth cannot be sustained over time.  It's an inside job.  As Dweck notes, successful leaders "…are constantly trying to improve.  They surround themselves with the most able people they can find, they look squarely at their own mistakes and deficiencies …  And because of this, they can move forward with confidence that's grounded in the facts, not built on the fantasies about their talent."
Growth truly is first a mindset, not an activity or initiative.  And to scale a company of any size, leaders must cultivate a learning culture grounded in a growth mindset.
How Legacy Can Help
What's your plan for a bright 2023 and beyond?  What needs to change?  Legacy Business Leaders has the answers you need to help
make your epic leap to self-sustaining success in the building industry.  How can Legacy help accelerate your organization's growth?  Check out our one or two-day onsite High-Performance Team or Managing a Growing Business Accelerators.  Being together in person creates a dynamic climate for lasting change and profitability.  For more info click here and fill out the form to receive a prompt reply with more details.
Also, feel free to head over to the Legacy website and schedule a no-obligation conversation to find out if coaching could be a good fit and strong ROI for you!  Or check out and download any of the Builder Templates there as well.  We're here to accelerate your path to blazing profits and lasting success – results guaranteed!
Wishing you the best!
Legacy Business Leaders, LLC
Fred Reikowsky, LPBC
fred@legacybizleaders.com
O: 330.470.1300
C: 330.936.2823